Summer Meeting – June 25, 2018
All the progress of the projects was presented in Groningen, after (a bit) more than a year of science inside the ALERT PhD programme. Intriguing collaborations were hypothesized in this motivating day of Dutch summer!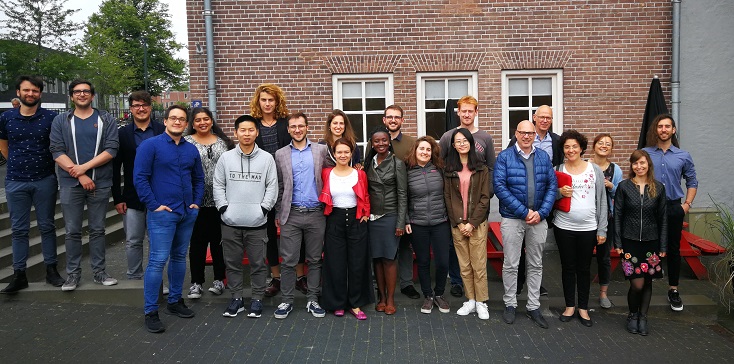 Spring School – April 2018
The researchers could draw inspiration for new ideas during the lectures on Nanochemsitry in antimicrobial research and Membrane signal transduction.
Autumn School – October 2017
A second round of scientific lectures were given during the Autumn School, where the PhD students were guided through different areas of antibiotics research: Structure- and fragment-based drug design facilitated by dynamic combinatorial chemistry, Nanomedicine: drug delivery and drug targeting, Reducing bacterial virulence with quorum quenching acylases, MCR Chemistry in Antibiotic Research & Development.
Summer Meeting – July 13, 2017
Supervisors and researchers had the chance to know each other better in a more informal setting during the first Summer Meeting of the PhD programme. A nice barbecue came after the meeting!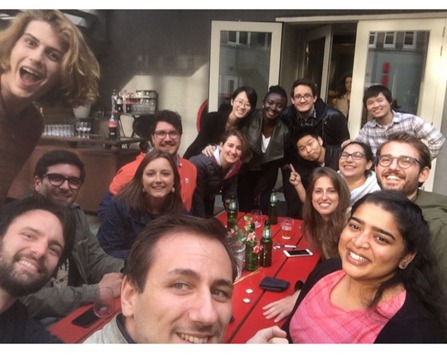 Spring School – May 2017
The researchers followed two days of lectures, covering a wide spectrum of topics: Biotechnology approaches for anti-infectives, Preclinical testing and clinical applications, Nanotechnology synthesis.
Selection Days – October 24 and 25, 2016
The 19 PhD students of the programme were chosen during the Selection Days, where candidates gave a presentation of their Master Thesis work and follow-up interviews took place. Congratulations to our new researchers and welcome to Groningen!